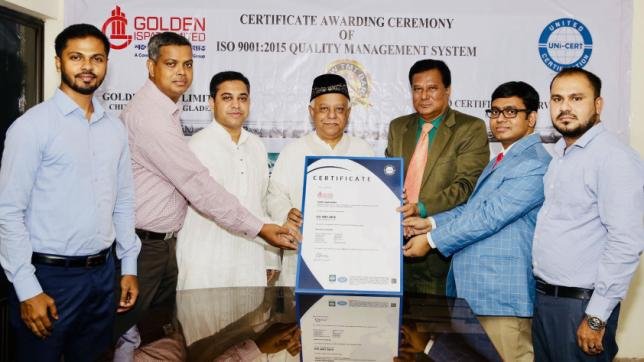 On 7 June 2018, Golden Ispat Limited has been awarded International Standards Certification on Quality Management System ISO 9001:2015 by a reputable International ISO Certification Body UNICERT (United Certification Services Limited).
The certificate was received by the Managing Director of the company Alhaj Md. Monzur Alam, Former Mayor of Chittagong City Corporation. UNICERT Director of Asia Region Engr. M. Liaquat Ali, first Director-General of Bangladesh Accreditation Board handed over the certificate during the ceremony.
The event was also attended by UNICERT Director Abdul Kader, Golden Ispat Director Md. Sarwar Alam, General Manager Mr Nipur Chowdhury and Manager Marketing and Sales Joynal Abedin.